Darren Umney: selected artwork
---
Sylvarum: Paradise Lost and Paradise Regained
A map commissioned for the Garden of Reason at Ham House
Paradise Lost and Paradise Regained brings together a collection of notions relating to the 17th century house at Ham in Surrey.
Each layer, accessed from the buttons on the right hand side, corresponds to a theme of materials which are then drawn onto the relevant part of the map. You can play around with it here: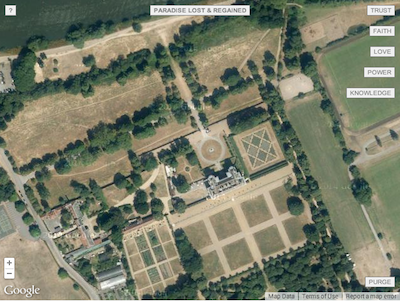 ---
Raising the standard
An installation commissioned to mark the 60th anniversary of the liberation of Jersey from German Occupation
This installation comprised 12 one minute long video loops, installed on small 5″ monitors wall hung around the Berni Gallery at the Jersey Arts Centre.
Each work distilled a part of the island's identity and was accompanied by a very low volume soundtrack of relatively obscure 1960's music to create a whispering soundtrack for the whole gallery. Two samples:
---
Retrospection – the art of looking backwards
An installation commissioned to mark the 800 year anniversary of Jersey's allegiance to the Duchy of Normandy.
Cartographic material from the Jersey Archive was printed on acetate and presents changing representations of the island's past that were reflected in a series of mirrors opposite. Paintings were borrowed from the Islands art collection and hung back to front. Seaside telescopes were installed in the gallery. A selection of images from the show: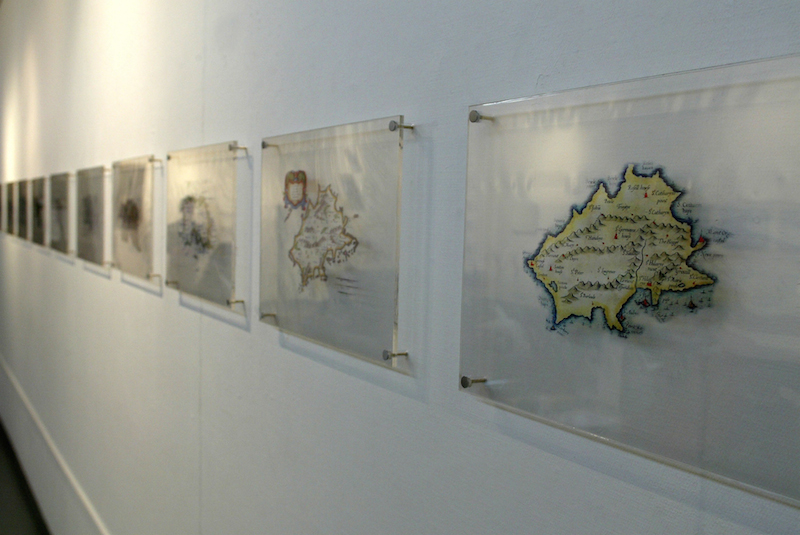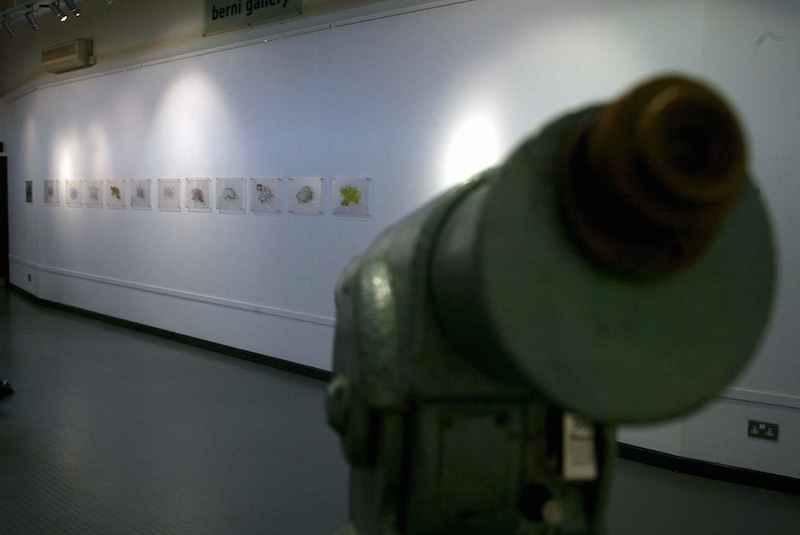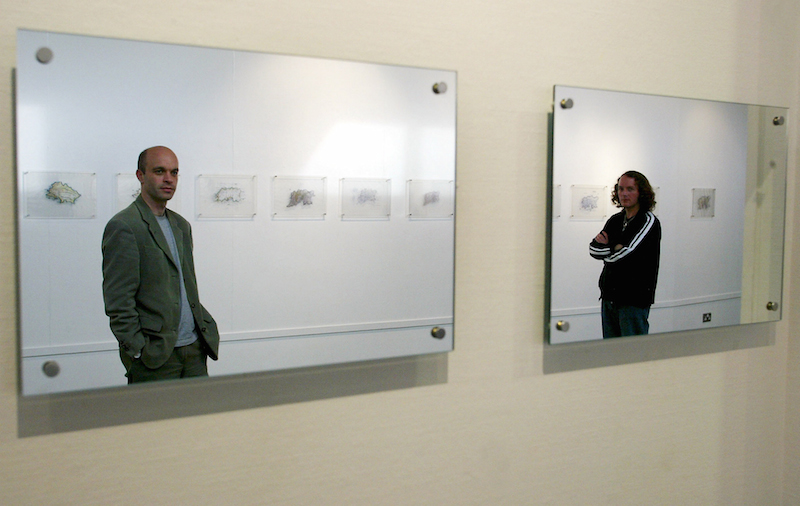 ---
Song for a summer's day
A collaborative exhibition: film shown with paintings by Gabrielle Radiguet
The film element of this show was a reworking of an earlier project. Super 8 footage was edited and then woven together in a hand made loom using a text from Lacan as the weft. The resulting mats were originally displayed as a discrete artwork. Ten years later each frame was scanned to allow the original footage to be replayed with Lacan as an explicit visual subtext: